ONE GOAL
TO BE A FLAGSHIP REGION FOR 21ST-CENTURY INDUSTRY
► Key Figures
€17 billion
---
IN GDP
(12% of national industrial GDP)
28 110 
---
industrial firms in the region
426 000 
---
directs and indirect jobs
► Major Advantages
➜ A WORKFORCE ADAPTED TO ADVANCED INDUSTRIES
19% of employees in the regional industrial sector work for high-tech companies or with industrial projects in the R&D stage (compared to 14% of industrial workers nationally).
➜ AN EXTENSIVE AND VIBRANT ECOSYSTEM OF LEADING COMPANIES, COMPETITIVE CLUSTERS, AND INFRASTRUCTURE DEDICATED TO INDUSTRIAL INNOVATION
Industrial companies are the source of 63% of the patents filed in the region over the last 10 years (excluding university patents), and 40% of industrial companies carry out R&D work.
➜ 10 TURNKEY INDUSTRIAL SITES
Short-term facilities for incoming companies and project launches are offered in connection with national and international industrial  hubs such as the Nice Côte d'Azur airport, the Marseille Provence airport, and the Port of Marseille Fos.
➜ A RANGE OF TOP QUALITY TRAINING PROGRAMS DEDICATED TO INDUSTRIAL PROFESSIONS
Training centers include the Campus d'Excellence des Métiers et des Qualifications for the industry of the future, which has recently added programs in microelectronics and nuclear energy.
➜ MASSIVE INVESTMENTS TO ACCELERATE DIGITALIZATION AND INDUSTRIAL  
Multiple public-private investments planned over several years, such as the Terra Nea regional fund (€40 million raised) to accelerate the environmental and energy transition and the SYRIUS program (€9 million) to decarbonize the industrial ecosystem in the Fos-sur-Mer / Étang-de-Berre / Gardanne area.
► Regional Excellence
► Global Leaders
CMA CGM, AIRBUS HELICOPTERS, AIR LIQUIDE, ANSYS, ARCELORMITTAL, AREVA, ARKEMA, ATOS, BERTHIER EQUIPEMENTS, BERTIN TECHNOLOGIES, CARBON SOLAR, CMR GROUP, CNIM, CSTI, DASSAULT AVIATION, ECA GROUP, EDF, GROUPE ADF, GROUPE THALES, INEOS, KEM ONE, LYONDELLBASELL, NAVAL GROUP, ONET, ORTEC, PELLENC ST, SAFRAN, SAVIMEX, SCHNEIDER ELECTRIC, STMICROELECTRONICS, TECHNOPLUS INDUSTRIES, TOTALENERGIES, TRILLIUM FLOW TECHNOLOGIES, VEOLIA.
FOCUS ON AERONAUTICS AND SPACE
#4
---
AERONAUTICS & AEROSPACE HUB IN FRANCE
#1
---
REGIONAL INDUSTRIAL SECTOR WITH MORE THAN 25 000 JOBS
40%
---
OF COMPANIES
CARRY OUT R&D ACTIVITIES
Success Stories
As France's third-largest industrial site, Marignane has been at the heart of Airbus Helicopters' development for more than 80 years. With 12 000 people on site and 200 suppliers across Provence-Alpes-Côte d'Azur, it's also an innovation hub where we're working on the future of vertical flight through projects such as renewable fuels and electric hybrid aerospace technology. Airbus Helicopters is committed to the industrial transformation of the Provence-Alpes-Côte d'Azur region through the modernization, decarbonization, and digitalization of its site in Marignane.
Laurent Vergely
Director of site in Marignane, Airbus Helicopters
Marignane
Your Expert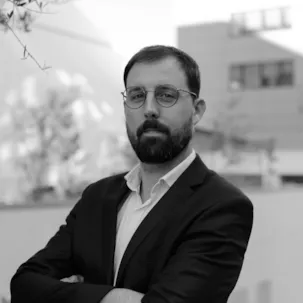 Emeric Laveix
Financial and Territorial Planning - Industries of the Future, Natural Living & Land / Property
Contact Us