Toward the Industry of the Future
In times of major transitions in the way of doing business (new technologies, diversified energy sources, etc.), industrial companies must transform both their manufacturing processes and their organizations. Robotization, connected objects, artificial intelligence, 3D printing, reduced energy consumption... The Industry of the Future is an opportunity to embrace the environmental and energy transition while gaining in productivity and competitiveness to stimulate your growth.
With Parcours Sud Industrie 4.0 (PSI 4.0), the Region Sud and risingSUD have reinforced their efforts to support regional industry with an ambitious program that finances companies' transformation to the Industry of the Future by the end of 2023.
What is it?
Co-funded by the Region Sud, Parcours Sud Industrie 4.0 offers a complete support program to help regional industrial companies transform their production facilities and tools: industrial and energy performance diagnosis, drafting of a transformation roadmap, search for financing and investment grants, and much more.
What are the business advantages?
In line with the Region Sud's ambitious plan to meet the COP environmental goals and stay one step ahead of climate change, in 2023 Parcours Sud Industrie 4.0 has become Parcours Sud Industrie 4.0 Carbone and includes the challenges of decarbonizing and improving the energy efficiency of production and transformation processes.
Participate in a program that federates the regional ecosystem's industrial stakeholders  

Benefit from a strategic diagnosis of how your company can move towards the Industry of the Future and meet its environmental and energy goals

Receive support in launching the priority measures for your company's transformation

Apply for investment support from the Region Sud
482
---
companies supported

in this program by risingSUD since 2019
Your expert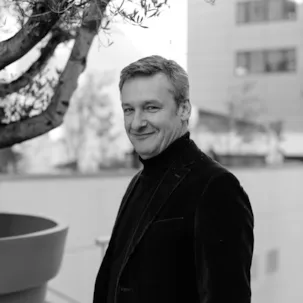 Axel De Charentenay
Business Acceleration - Parcours Sud Industrie 4.0 Carbone
Contact Us
Close
Toward the Circular Economy
With the Up2Circ initiative, risingSUD is supporting regional industrial companies in the adoption of circular business models, products, and innovation processes
What is it?
Our agency has been selected by the European Commission to deploy the Up2Circ project in the South of France and to support companies that aim to increase their resilience and competitiveness through sustainable business models.
This project is funded by the European Commission's Horizon Europe program, and is being implemented with six other European partners: Camera di commercio di Torino in Italy, Tutech Innovation in Germany, Tartu Science Park in Estonia, Lubelska Fundacja Rozwoju in Poland, JIC in Czech Republic, and FUNDECYT-PCTEX in Spain. 
What are the advantages?
Between January 2023 and December 2026, risingSUD will launch multiple initiatives to support businesses in the South of France:
Training programs to learn about the opportunities offered by the circular economy

Support to develop an action plans 

European funding to prepare the implementation of a high priority projects (studies, proof of concept...)
Your Expert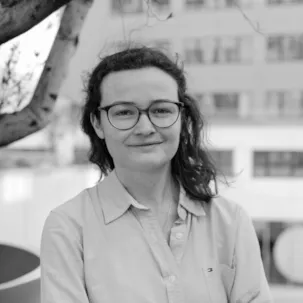 Mathilde Mauvais
UP2CIRC Project Manager - Enterprise Europe Network Advisor
Contact Us
Close