ONE GOAL
REMAIN A GLOBAL LEADER
IN THE NATURAL LIVING & WELLNESS SECTOR
► Key Figures
390
---
SMEs and mid-sized companies driving the natural living sector
12 200
---
direct and indirect jobs
► Major Advantages
➜ INNOV'ALLIANCE, FRANCE'S LEADING NATURAL LIVING CLUSTER
The Innov'Alliance cluster focuses on four markets (agriculture and food, cosmetics, ingredients and supplements, and fragrances and flavors). The cluster has more than 400 members, represents €545 million in R&D investments, and is using its ecosystem to set standards and definitions for the entire natural living sector.
➜ #1 FRENCH REGION FOR ORGANIC AGRICULTURE
The region devotes the highest percentage of utilized agricultural area to organics.
➜ ADVANCED FACILITIES FOR HOSTING COMPANIES IN THE SECTOR
The Cité de l'Innovation in the Avignon area, the Pays de Grasse ecosystem, the Université Européenne des Saveurs et Senteurs (Forcalquier), the Cité du Végétal (Valréas), Obratori (Marseille)...
➜ A TOP TRAINING CENTER TO PROVIDE TALENT FOR THE SECTOR
The Campus des Métiers et des Qualifications  for flavors, perfumes, and cosmetics.
➜ COSMED (AIX-EN-PROVENCE), THE MAIN NETWORK FOR SMES AND INTERMEDIATE-SIZED COMPANIES IN THE COSMETICS SECTOR
Cosmed has 920 member companies from all parts of the cosmetics industry: private brands, manufacturers, ingredient suppliers, consulting and testing laboratories, training facilities, PRODAROM perfume industry union (national headquarters in Grasse).
► Regional Excellence
► Global Leaders
AGAPÉ, AGRO'NOVAE, AGROSEMENS, ANTOFENOL, ARKOPHARMA, AROMA-ZONE, GAZIGNAIRE, GIVAUDAN, KOPPERT, LABORATOIRE ACANTHIS, LABORATOIRES INELDEA, LE ROY RENE, LES BIOLONISTES, L'OCCITANE, LOU BIO, MCCORMICK, MANE, MELVITA, OVINALP, PANZANI, PRONATURA, RAIPONCE, ROBERTET, THALGO
FOCUS ON FLAVOURS, FRAGRANCES, AND COSMETICS
#1
---
French region for the production of aromatic and medicinal plants
#1
---
French region for the distillation and blending of essential oils
25%
---
of the sector's head offices are located in the region
DID YOU KNOW ?
Grasse is the birthplace of the legendary Chanel  N°5 perfume!
Since 2018, the perfume expertise in the Grasse area has been designated as Intangible Cultural Heritage by UNESCO.
Success Stories
We have chosen to set up the first high-speed almond cracking plant in the Var in order to relocate the industry and to make the most of our orchard production in Provence-Alpes-Côte d'Azur. When you invest and work here, you have access to a broad industrial ecosystem, a diverse range of higher education facilities, committed public authorities, and a quality of life that attracts the talent we need!
François MOULIAS
Director General, Compagnie des Amandes
Aix-en-Provence (headquarters)
Your Expert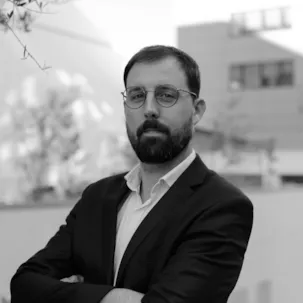 Emeric Laveix
Financial and Territorial Planning - Industries of the Future, Natural Living & Land / Property
Contact Us