ONE GOAL
MAKE PROVENCE-ALPES-CÔTE D'AZUR
A PIONEERING REGION FOR CREATIVE AND CULTURAL INDUSTRIES
► Key Figures
€4 billion
---
in annual turnover
25%
---
of film studio and stage facilities in France
► Major Advantages
➜ PROVENCE, ALPES & THE CÔTE D'AZUR
 The region features three world-famous locations.

➜ THE LAND OF FESTIVALS
Provence-Alpes-Côte d'Azur is home to more than 750 festivals and 1800 events dedicated to live performance. The 65 largest festivals welcome 2.6 million people every year.

➜ A THRIVING HUB FOR CINEMA
The region is home to a quarter of all French film studios.

➜ A VIBRANT CULTURAL ECOSYSTEM
The region has large cultural institutions, diverse tourist activities, a wealth of start-ups and SMEs in cultural and creative industries, and a growing number of facilities to accommodate important cultural events, sporting competitions, and conferences.

➜ RAPID DEVELOPMENT OF DIGITAL & ANIMATION FILM
The film ecosystem includes the internationally renowned MoPA (Arles) and École des Nouvelles Images (Avignon) animation schools, a dozen animation studios, and four related digital development projects that are underway in the region.
► Regional excellence
► Global Leaders
ACTES SUD, BLACK & DARK EUPHORIA, CIRCUS, ELLIPSE ANIM, FESTIVAL D'AIX, FESTIVAL D'AVIGON, GROUPE F, LES STUDIOS DE LA VICTORINE, PROVENCE STUDIOS, TNZPV, TOON FACTORY
► Regional stakeholders dedicated to the sector
FOUR REGIONAL FRENCH TECH NETWORKS, AIX MARSEILLE UNIVERSITY, ARSUD PLATFORM, BASTIDE ROUGE, CAMPUS DES MÉTIERS ET DES QUALIFICATIONS TRAINING CENTER FOR CULTURAL AND CREATIVE INDUSTRIES, ECOLE DES NOUVELLES IMAGES, MOPA ARLES, CULTURE AND HERITAGE CLUSTER, BELLE-DE-MAI MEDIA HUB, UNIVERSITÉ CÔTE D'AZUR, UNIVERSITY OF AVIGNON, SUDANIM NETWORK.
FOCUS ON CINEMA
Provence-Alpes-Côte Azur is the #2 region in France for film studio capacity with 16 studios and more than 12 000m2 or 22% of the total available space in France.
Beyond studio space, there are nearly 30 hectares of film stages, backlots, workshops, offices, dressing rooms, water studios, and 360° LED-screen studios. This infrastructure is adapted for major productions and is  found mainly in Nice, Cannes, Martigues, and Marseille.
A state-of-the-art film research, teaching, and operations hub at the Bastide Rouge in Cannes and the SATIS university faculty dedicated to audiovisual professions in Aubagne.
Success Stories
In Provence, we have experienced film crews, fantastic lighting, top road and airport infrastructure, the TGV high-speed train for easy access, landscapes that can be used for all kinds of natural settings, and extraordinary locations that can make you feel like you're in Africa or on the moon. With the Provence Studios complex in Martigues, there are 22 hectares of dedicated facilities with several film sets including a 2400m2 green screen studio, workshops for stage and set construction, permanent sets, and two backlots of 18 000m2 for outside sets. This is the ideal place for the cinema. 
Olivier Marchetti
President of Provence Studios
Martigues
Your Expert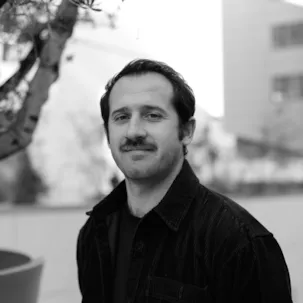 Grégory Varagnol
Director, Sectors and Territories
Contact Us