ONE GOAL
BECOME THE LEADING TERRITORY FOR
HIGH-POTENTIAL HEALTHTECH ENTREPRENEURS
€18 billion
---
in annual turnover
170 000
---
jobs in healthcare
► Major Advantages
➜ PIONEERING COMPANIES AND WORLD-CLASS SCIENCE
A dynamic healthcare ecosystem that is facilitating medical innovation in areas including biotherapy and bioproduction, immunology, oncology, digital health, diagnostics, medical devices, and medical imaging.
➜ ONE OF FRANCE'S MOST COMPREHENSIVE HOSPITAL NETWORKS 
The regional hospital network features four teaching hospitals, six hospital groups, and over 50 medical facilities. 
➜ AIX-MARSEILLE HOSPITAL: #2 HOSPITAL CENTER IN FRANCE
The Aix-Marseille hospital network is a world-renowned healthcare cluster for patient treatment and medical research.
➜ ONCOLOGY NETWORK
One of the seven oncology  clusters in France dedicated to developing innovative cancer treatments. The cluster gathers 50 partners and 650 researchers while financing or managing more than 250 platforms, initiatives, and projects. More than €20 million has been invested in regional research since 2003.
➜ TWO RENOWNED SITES IN MARSEILLE
MI Biopark in Luminy (the Marseille Immunopôle cluster) and Méditerranée Infection Foundation.
➜ THE INSTITUT PAOLI-CALMETTES INMARSEILLE
The #1 accredited European center for endometrial cancers.
➜ CUTTING-EDGE TRAINING PROGRAMS
The region is home to 39 000 students in healthcare-related fields and eight specialized university programs.
►Regional excellence
► Global Leaders
ABREOS BIOSCIENCES, ALPHABIO, ANAPIX MEDICAL, BIOTECH DENTAL, IMCHECK THERAPEUTICS, IMMUNOTECH / BECKMAN COULTER, INNATE PHARMA, KINATERA, LABORATOIRES GENEVRIER, MODUL-BIO, NEUROSERVICE, NUVISAN PHARMA SERVICES, PHYSIOASSIST, PMB ALCEN, PROVENCE TECHNOLOGIES, SANGAMO THERAPEUTICS, SARTORIUS, SUPERSONIC IMAGINE, THERACHON, VERACYTE, VIRBAC, VECT-HORUS
FOCUS ON IMMUNOLOGY
With world-class research facilities such as the Marseille Immunopôle and the Luminy Center for Immunology in Marseille (CIML), the region is positioned as one of Europe's main R&D hubs for immunotherapies.
Success Stories
Sartorius is committed to sustainable and resilient projects to support the increasingly rapid development of biopharmaceuticals and vaccines. Our site in Aubagne is a global center of excellence for manufacturing sterile and flexible solutions. It brings together the complete range of expertise dedicated to fluid management technology, and we are continuing to invest in this area, making Sartorius one of the major healthcare companies in the region.
Olivier Guitard
Managing Director, Southern Europe, Sartorius Group
Aubagne
Your Expert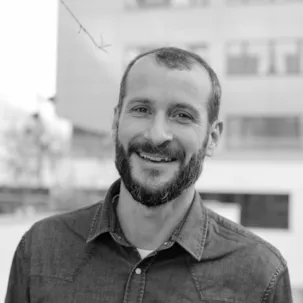 Camille Charvet
Financial and Territorial Planning - Innovative Healthcare & Silver Economy
Contact Us