ONE GOAL 
BECOME THE #1 SMART REGION IN EUROPE
€14 billion
---
in annual turnover
➜ SOPHIA ANTIPOLIS, THE #1 TECHNOLOGY PARK IN EUROPE
Avibrant tech hub with 2500 companies (€5.6 billion in sales) employing 40 000 people from 80 different countries, working alongside 4500 researchers and 5000 students.

➜  THE SCS (SECURED COMMUNICATING SOLUTIONS)  CLUSTER
The world-class competitiveness cluster brings together 300 industrial stakeholders, international companies, SMEs, start-ups, research laboratories, and universities. There have been 320 projects financed and more than €1 billion in R&D investment.

➜4 FRENCH TECH ECOSYSTEMS  
Networks in Avignon, Aix-Marseille, Côte d'Azur and Toulon unite start-ups, investors, decision-makers, and community builders.

➜ CUTTING-EDGE TRAINING PROGRAMS
The region's advanced educational environment includes the Interdisciplinary Institute for Artificial Intelligence Côte d'Azur and its work on healthcare, digital biology, and smart cities.

➜ THECAMP INNOVATION CENTER IN AIX-EN-PROVENCE
An innovation campus dedicated to exchanging ideas, fostering creation, and experimenting with new approachs to build a sustainable and inclusive future.

➜ SHARED R&D PLATFORMS AMONG MANUFACTURERS
A wide range of state-of-the-art microelectronics facilities, such as the Georges Charpak advanced microelectronics center in Provence, which is a one-of-its-kind site in France.
► Regional excellence
► Global Leaders
AMADEUS, ARM, BERTIN, CMA CGM, DOCAPOSTE, HP ENTERPRISE, IBM, INTERXION , JAGUAR NETWORK, KONTRON, LIFE AUGMENTED, VVRENAULT SOFTWARE LAB, SCHNEIDER ELECTRIC, STMICROELECTRONICS, SPS, SYMFONY, THALES
more than 50
---
COMPANIES
FROM SMES TO INTERNATIONAL CORPORATIONS
#2
---
FRENCH TERRITORY
FOR SEMI-CONDUCTOR PRODUCTION
more than 400
---
RESEARCHERS ACROSS
30 RESEARCH TEAMS,
WITH SHARED R&D RESOURCES
HOME TO WORLD LEADERS FOR THE MANUFACTURING OF ELECTRONIC COMPONENTS AND SECURE ELEMENTS FOR FAST-GROWING MARKETS SUCH AS IOT, AUTOMOTIVE, INDUSTRY, AND SMART CITIES: ST MICROELECTRONICS, QUALCOMM, NXP, MICROCHIP TECHNOLOGY, ARM
Your Expert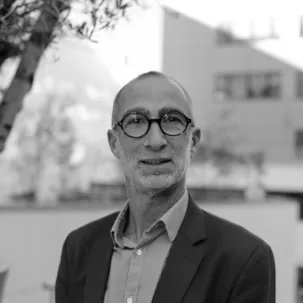 Benjamin Bois
Financial and Territorial Planning –  Smart Tech & CSR
Contact Us