ONE GOAL
      
MAKE PROVENCE-ALPES-CÔTE D'AZUR
 THE BENCHMARK FOR WELLNESS AND LONGEVITY 
400
---
SMES & mid-sized companies
► Major Advantages
➜ #1 FRENCH REGION FOR ATTRACTING RETIREES
➜ A REGION WITH A FOCUS ON THE SILVER ECONOMY

■ Marseille, #2healthcare hub France
■ The Nice Côte d'Azur metro area is at the cutting edge of innovation for seniors
■ Priority sector for the Toulon Provence Méditerranée metro area
■ Provence Alpes Agglomération's "territory of good health" program for individual wellbeing


➜ A ONE-OF-A-KIND SILVER ECONOMY CLUSTER

The Pôles Services à La Personne cluster is a network of homecare facilities that provides expertise in the seniors market and represents nearly 100 000 users and 19 000 jobs.
➜ THE CARNOT STAR INSTITUTE 

This leading research facility offers companies a full range of scientific expertise and savoir-faire to support them in their Silver Economy R&D and innovation projects.
➜ A CAMPUS TO TRAIN THE SILVER ECONOMY WORKFORCE

The Campus des Métiers et des Qualifications for the Silver Economy is supported by the Region Sud and the Aix-Marseille education authority. It works to develop cooperation between the educational system, training facilities, and the business world to develop the professional skills required in the sector.
► Regional excellence
► Global Leaders
ADMR, AG2R LA MONDIALE, ARCADE, DOMINO FAMILY, INFINI CONNECT, LE GROUPE LA POSTE, OUI ACRE, SCHNEIDER ELECTRIC, SENIORIALES, SENSORIA ANALYTICS, VA2CS
► Start-ups at the forefront of innovation
EXOSTIM, MYAYTONOMIE, EBIODY, EMOTIVI, CHEF BASIL
FOCUS ON THE VIAGEVIE PROJECT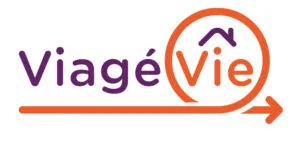 VIAGEVIE
ViagéVie is a new care model for the elderly based on France's life annuity system that allows people to remain in their homes after the sale of their property and receive monthly payments. Initiated in Provence-Alpes-Côte d'Azur by the Caisse des Dépôts public bank, SOLIHA, and the La Poste group, ViagéVie is setting up a general interest program that allows older adults (house owners) to stay in their homes in good conditions thanks to a suite of care services that are provided. The program is financed by the income generated by the sale of their property through the life annuity system. When the property is finally vacated, it is put on the market through a separate program to encourage home ownership.
Your Expert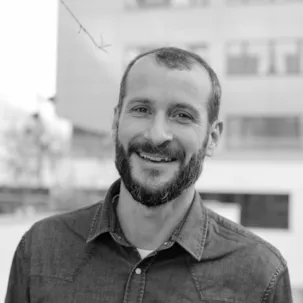 Camille Charvet
Financial and Territorial Planning - Innovative Healthcare & Silver Economy
Contact Us