ONE GOAL
MAKE FRANCE'S #1 MARITIME REGION A MODEL
FOR INNOVATIVE AND SUSTAINABLE MARINE INDUSTRIES
► Key Figures
more than €90 billion
---
in turnover
➜ #1 FRENCH MARITIME REGION

➜ 1 SITE FOR FRENCH NAVY

The naval defense base in Toulon is the top facility in France.

➜ #1 TRADE PORT IN FRANCE (in cargo tonnage)
Port of Marseille Fos. 
➜ #1 EUROPEAN SOFTWARE CENTER FOR MARITIME ACTIVITIES 
Development of real-time software for onboard systems and mission and combat systems at a center operated by the Naval Group at the Technopole de la Mer (Ollioules).


➜ #1 FRENCH REGION FOR YACHTING
Top national hub for maintenance and navigation with world leaders in yacht servicing and refit in La Ciotat, La Seyne-sur-Mer/Saint-Mandrier, and Marseille, as well as the largest marina in Europe in Antibes.
➜ A LIQUEFIED NATURAL GAS HUB AND SMALL-SCALE TANKER LOADING SERVICES
With the sites Fos Cavaou and Fos Tonkin, Provence-Alpes-Côte d'Azur has two of the four French terminals.
➜ A MARINE AND UNDERWATER ROBOTICS AND DRONES INDUSTRY
An exceptional network of large corporations and innovative companies working in the sector.
➜  RIVIERA YACHTING NETWORK 
The world-class cluster brings together 110 stakeholders in yacht maintenance, refit, and services.
➜ 1 DEDICATED COMPETIVENESS CLUSTER 
The Pôle Mer Méditerranée (Ollioules) has 460 members.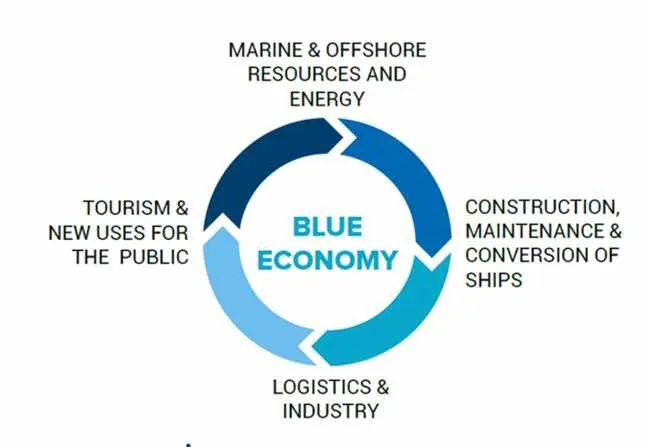 ► Global Leaders
BARDOT GROUP,  BOURBON, BW IDEOL, CEGELEC  MARINE, CHANTIER NAVAL DE MARSEILLE, CHANTIER NAVAL DE LA CIOTAT, CMA CGM, CNIM, COMPAGNIE MARITIME CHAMBON, CYBERNETIX (TECHNIP), ECA GROUP, EDF RENOUVELABLES, EIFFAGE METAL, ELENGY, ENVISAN, EOLFI (SHELL), FOSELEV MARINE, GEOCEAN (VINCI), IMS SHIPYARD, IXBLUE, JIFMAR OFFSHORE SERVICES, LA MERIDIONALE, MB92 LA CIOTAT, MARINE TECH, MGI, MONACO MARINE, NAUTECH, NAVAL GROUP, NEPTECH, PRINCIPIA, PRINCIPLE POWER, SEAOWL, SUBSEA TECH, SUD MARINE SHIPYARD, TECHNIP ENERGIES, THALES UNDERWATER SYSTEM, TRAXENS
►1 outstanding infrastructure project: Provence Grand Large led by EDF Renewables
Pilot project with three floating wind turbines (equivalent to the electricity consumption of 45 000 people).
A dynamic ecosystem for the design, assembly, operation, repair, and maintenance of future offshore wind farms.
FOCUS ON OFFSHORE WIND
The regional objective is to reach 2GW of power by 2050 so that offshore wind becomes the most important source of marine renewable energy.
The Sud Region has the only test site in the Mediterranean Sea for floating wind turbines and plans to commission 100 wind turbines by 2030 to reach 50 farms with 40 GW in connected load by 2050.
The off-shore wind industry is committed to investing €40 billion and quadrupling employment in this sector to a total of more than 20 000 jobs by 2035.
Success Stories
At the Port of Marseille Fos, there are 1040 employees who are placing their expertise at the service of our customers for sustainable, innovative, and environmentally friendly transport throughout the Euro-Mediterranean area.
Hervé Martel
CEO and Chairman of Executive Board, Port of Marseille Fos
Marseille Fos
Your Expert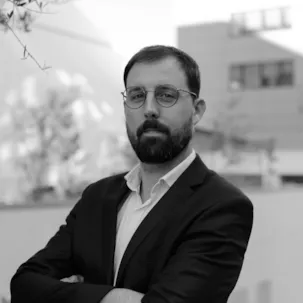 Emeric Laveix
Financial and Territorial Planning - Industries of the Future, Natural Living & Land / Property
Contact Us